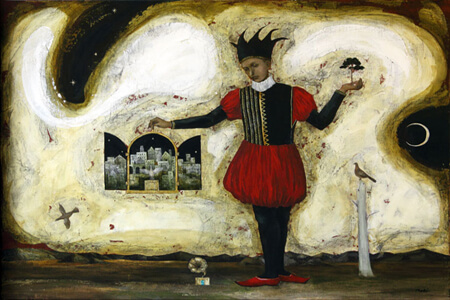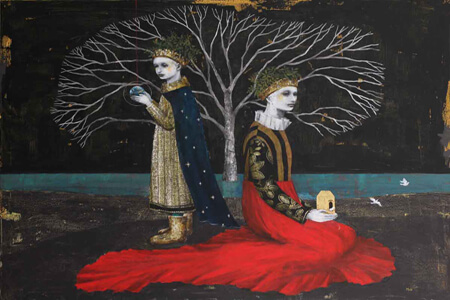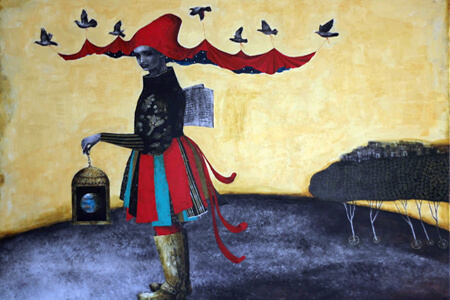 Mountain Dreams Gallery & Gifts
Operating on Tamborine Mountain in Queensland Australia since 2007, Mountain Dreams Gallery & Studio showcases the work of renowned artist Maki Horanai.
Primarily a painter working on both canvas and wood, Maki also works in ceramics and mixed media (charcoal, pastels, and pen).
All of her work takes us into her own fantasy world of dreams that exist both nowhere and everywhere, displaying a unique and imaginative combination of artistic sensibilities.
Her work defies any single label, yet has its own immediately recognisable style, often touching or quirky, but always evocative.
Through her studio and through her homepage shop Makis' work is available to the public. You can browse through a large collection of original pieces, signed and numbered prints, as well as smaller prints, cards, and books produced by the artist and her partner, Hillel Weintraub, on handmade paper. Together with Hillel's poems and stories, these artworks make unforgettable and deeply meaningful gifts for yourself or someone you care about.
A visit to "Mountain Dreams Gallery & Gifts" is a must for your Tamborine Mountain visit.
Walking in our gallery door and being surrounded by the gorgeous and fantastic art of Maki Horanai is an unforgettable experience.
As one visitor put it: "There's nothing like Mountain Dreams on the Gold Coast; or anywhere for that matter!"
"Mountain Dreams Gallery & Gifts" is open every day by appointment – or when the signs are out! It's a good idea to call us first.