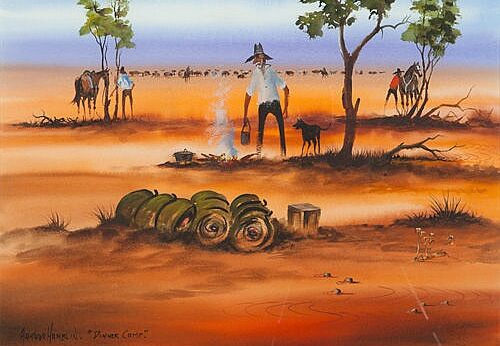 Arthur Hamblin Gallery
…at Cedar Creek Estate Vineyard and Winery!
Arthur Hamblin as an artist owes much to the experiences and characters he has seen in the Australian outback. Australian country life, stockmen, cattle, horses, camels, and bird life are his subjects.
His paintings show the heat, vast space, and color of the outback. View the comprehensive collection of his iconic paintings at Cedar Creek Estate, open 7 days a week!