Events and Markets on Tamborine Mountain
A visit to the markets is a unique and highly rewarding day out, coupled with a visit to the farm gates, and a trip around the Mountain.
Most years there are a host of events on Tamborine Mountain – monthly markets, annual themed festivals, live music and entertainment, "Christmas in July", theatre and comic plays – whatever tickles your fancy, you will find it on Tamborine Mountain!
Tamborine Mountain Country Markets
---
The "Tamborine Mountain Country Markets" are held on the 2nd Sunday of each month at the Tamborine Mountain Showgrounds at the roundabout Main Western Road and Bartle Road in Mount Tamborine.
The market offers a huge range of fresh fruit and vegetables, wonderful locally produced cheeses, plants, herbs, flowers, coffee, arts and crafts, collectibles, garden ornaments, clothing, a myriad of homemade things, and delicious temptations of all kinds. And if all this makes you hungry, there is plenty of food to eat right then, there's excellent coffee, proffertjes (Dutch pancakes), German sausages (try the "Knackwurst" with mustard – yum!) or be tempted by baked jacket potatoes or fresh corn on the cob.
The Tamborine Mountain Showgrounds are quite large, so there is plenty of room to wander around.
Usually, there's a singer or performer on the gazebo stage, giving these markets a relaxing country atmosphere. Large shady trees keep you cool in summer, and some open areas allow you to soak in the sun on cooler days.
Little kids can have pony rides or play in the kids' castle area, or have some fun with the small kid's car ride. The "Tamborine Mountain County Markets" is definitely family-friendly, sometimes several dozen prams are seen parked in the eatery area!
For parking, there is some street parking all around "Main Western Road" but if you manage to find a spot, it can be difficult to cross the road and it can also mean a bit of a walk back to your car.
A much better solution is to support the SES or the local Fire Brigade who coordinate parking inside the grassy showgrounds. Just turn into Normandie Court at the roundabout and follow the signs. Entry is by gold coin donation, and an SES volunteer will direct you to your parking spot. It is much easier than to drop your fruit, veggies, and other goodies back to the car – because chances are -you are going to buy too much to carry around!
–
The coolness and fresh air of Tamborine Mountain invite you to thoroughly enjoy this country market day. And whilst you are there, you can also drop in at the "Green Shed Local Producers Market" every Sunday morning on the same site.
Visiting the "Tamborine Mountain Country Markets" really is a great day out for everyone!

The Green Shed
---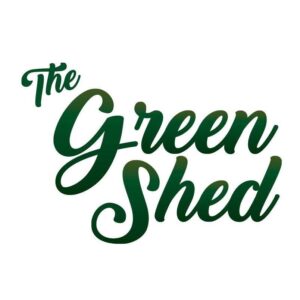 The "Green Shed", located at the "Mount Tamborine Showgrounds", Main Western Road, Mt. Tamborine, Queensland, is the local market for fresh, mostly organic, fruit & vegetables.
Open EVERY WEEK on Sunday mornings (including "Country Market" days) from 7.00 am to noon.
Also on offer are flowers, honey, nuts, herbs & plants, local fresh fruit & vegies, also preserves, plants, fruit juice, coffee, etc.
Organized as a non-profit venture, through the Tamborine Mountain Local Producers Association Inc. (LPA), the market is provided as a service to local small farmers and growers of horticultural produce. Its aim is to allow local producers to offer their products to the public every week on Tamborine Mountain and provide visitors and residents with the opportunity to purchase directly from growers.
A wide variety of high-quality, freshly picked, mainly organically grown produce is always available. The range available depends on the season. Prices are set at a level that provides farmers a financial return sufficient to encourage them to continue their farming activities.
Tamborine Mountain is the source of an enormous variety of horticultural products such as avocados, kiwi fruit, rhubarb, vegetables, and flowers.
There are many large, specialist orchards, but much of the production comes from small farms or large residential blocks. About 70% of the land on Tamborine Mountain is designated for rural use. Horticultural activities give Tamborine Mountain its green, unspoiled character, which is one of the main reasons for the large numbers of tourists who visit here.
Being only 1 hour's drive from Brisbane and even less from the bustling Gold Coast, Tamborine Mountain is a popular tourist destination. Many travels to Tamborine Mountain to see the extraordinary views of the Gold Coast, and the equally dramatic, but very different, views to the west.
Behind high hedges and dark green avocado trees, there is an aspect of Tamborine Mountain that few visitors see. The extraordinary fertility of the soil and favorable climate makes it possible to grow an amazing range of horticultural crops in this beautiful area of southeast Queensland.
Tamborine Mountain's horticulture has a long and interesting history. Originally, the main activity was timber getting. This is where the name Cedar Creek originates. As the land was cleared, it was taken up by dairy farmers. Later, there were periods when citrus growing was the major industry and large tracts of land were devoted to vegetables and flowers. Now, avocados are the main crop.
–
Tourism on Tamborine Mountain depends on keeping the Mountain's rural character. The Tamborine Market helps in the achievement of this goal.
Tamborine Mountain State School Markets
---
The "Tamborine Mountain State School Markets" is a true country village market.
The TMSS P&C warmly welcomes locals and visitors to the Tamborine Mountain State School Markets.
We would love to see you on the last Sunday of every month from 7 am to 1 pm.
Situated on the picturesque Tamborine Mountain, we are a wonderfully diverse, character-filled market overflowing with things to adore.
At our Markets you will find up to 125 stalls from local artists, craftspeople, fresh produce, plants, books, clothing, vintage items, collectibles, jewellery, bric a brac, candles, crystals…. the list is endless and always changing.
Whether you are browsing or buying, come along and treat yourself to some of our deliciously tasty food while enjoying the live music and friendly mountain atmosphere.
So come on up, find that special piece, fossick through the treasures, stock up on fresh local produce, and – enjoy your visit to Tamborine Mountain!
–
Tamborine Mountain State School Markets
Corner of Long and Curtis Roads
Tamborine Mountain Qld 4272
Market Co-ordinator: ph (mob) 0402 527 241
Email:tmsschoolmarkets@gmail.com

Springtime on the Mountain
---
The festival will showcase 5 open gardens with their own unique character and springtime flowers. There will also be plant sales on both days at the Botanic Gardens.
Book now to reserve your ticket to the Festival Event Friday 29th and Saturday 30th September.
Tickets online.
The cost is $20 for each adult. Dependent children are free but must be accompanied by a ticket-holding adult.
Multiple tickets cannot be purchased in the same name.
Ticket holders will be required to show their tickets at each garden.

Tamborine Mountain Artisan Fayre
---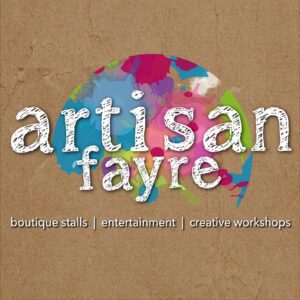 Join us on beautiful Tamborine Mountain for a unique event that brings together artists, their art and you.
Nestled in the tree-studded Tamborine Mountain Show Grounds, with good food, great music, and even better art, the Fayre showcases the best of our talented local artists.
Book into a workshop, eat, listen to great music and knock off that Christmas shopping list!
Bring a blanket to sit on, let the kids loose for face-painting and henna, and relax.
Date: November 21
Time: 9:00 am – 3:00 pm
Cost: Free
Event Category: Artisan Fayre
Event Tags: Artisan, Artisan Fayre, arts, Arts at the Showgrounds, Tamborine Mountain Artisan Fayre, Tamborine Mountain Show Grounds
Venue:
Tamborine Mountain Show Grounds
Cnr Main Western Road and Bartle Road
Tamborine Mountain, QLD 4272 Australia + Google Map
Phone: 0417 618 379

---
Planning has begun for the 2024 Show, but we are not going to tell you what is in the works just yet!
We can tell you that the Stage will be buzzing, the Arena bouncing and the Pavilion full!
The Tamborine Mountain Show Society acknowledges the support of the State Government of Queensland. Big thanks to the sponsors listed below – click on the links above to check out their websites! They are truly awesome people!

Scarecrow Festival
---
Tamborine Mountain Scarecrow Festival
Last weekend in October, 2023.
Hundreds of scarecrows on a 17km trail competing for titles.
Explore and enjoy handicraft & antique shops, art galleries, wineries, cheese factory & brewery, cafes & restaurants, organic produce outlets.
Visitors can extend their time on the Mountain and enjoy an extra day of fun by staying at one of the local boutique accommodation houses, hotels, motels or camping facilities.
Check for details and updates here…
October 27-29, 2023