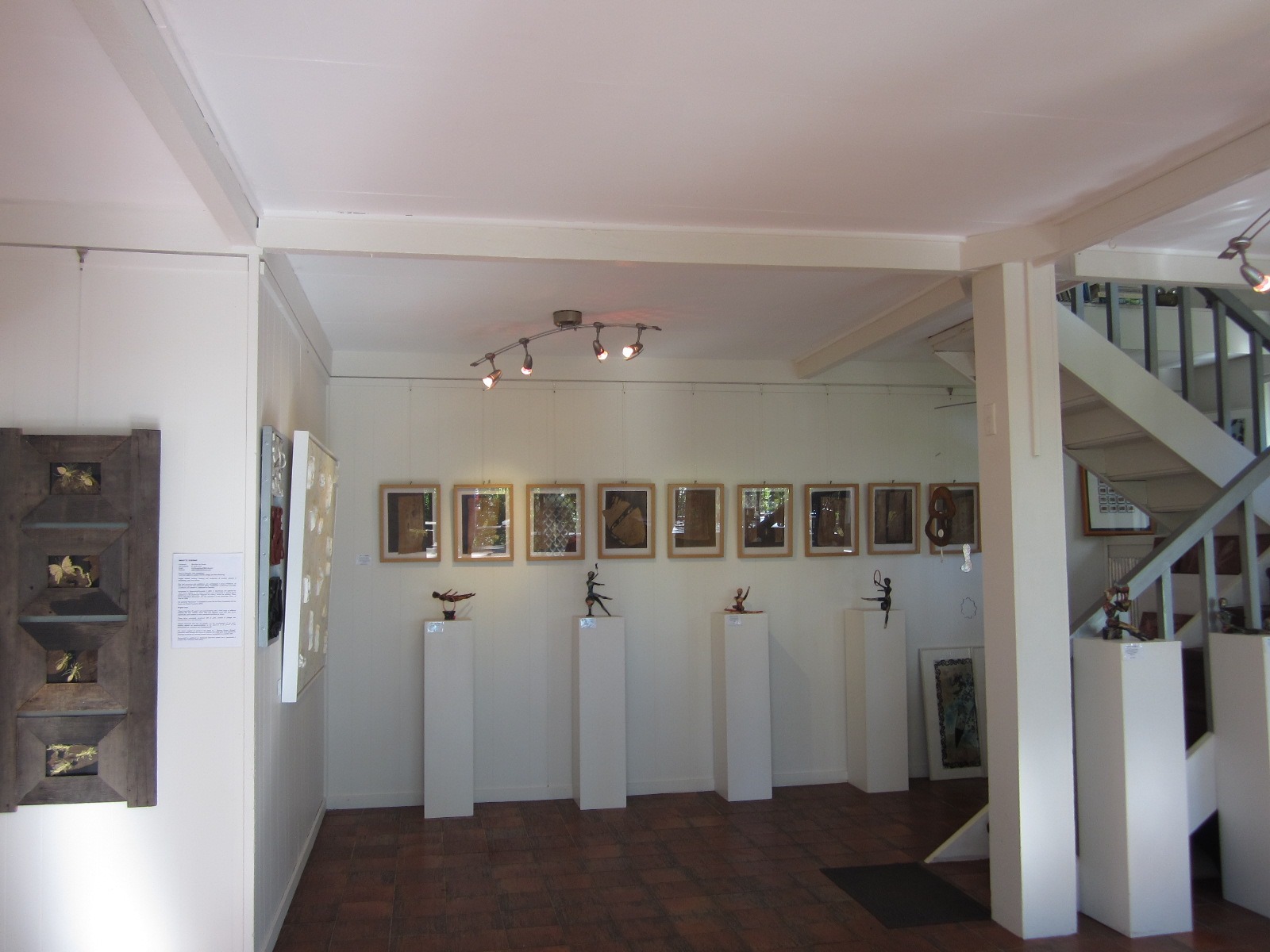 Blue Bird Art Studio
Inspired by the surrounding rain forest!
Brigitte Doering, resident artist at "Blue Bird Art Studio": I am inspired by the surrounding rainforest, where my Blue Bird Art Studio is located, and draw insects on dried banana leaves, using ink and gold metal leaf.
Discarded toys are transformed into sculptures through paper decoupage or lately made into winged insects, painted with shellac, instant coffee, or pigments.