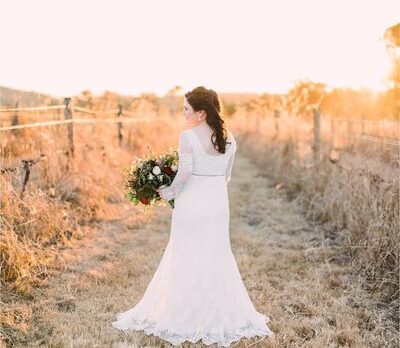 Claire Elise Photography
I am a fine art wedding and portrait photographer.
I love shooting in natural light and shooting all the little details. My favorite part of a wedding day is the congratulations, when all your friends and family smother you with hugs and kisses.
My style of photography is light, airy, love-filled imagery.  I take a candid approach to photographing your wedding day. I have found that by keeping your session casual and fun, we can create genuine images that truly show who you are as a couple.
Throughout the day I shoot to document what is really happening and I will capture what I see in the most discreet way possible. I strive to make you feel comfortable and enjoy every moment of your day, and to create a set of images that are a true reflection of your love.
Candid moments are the key to visual storytelling and are usually the images that spark the same emotion while viewing them, as you experienced on the day. I feature full weddings on the blog where you can see all these moments and the story that goes with them. Head on over to the blog and browse through for inspiration for your big day.