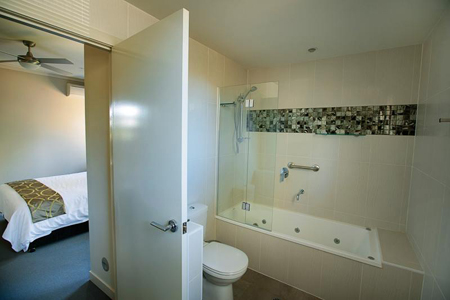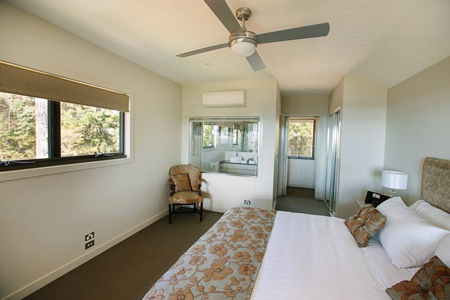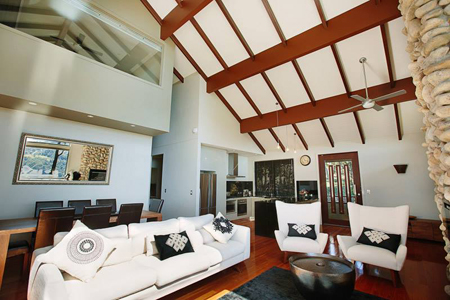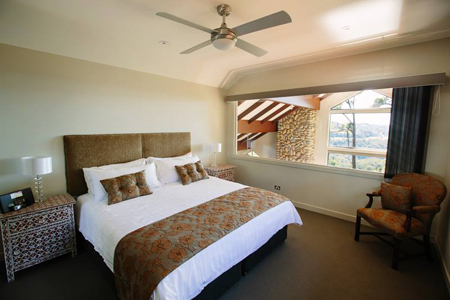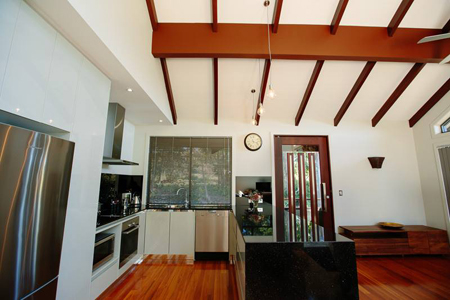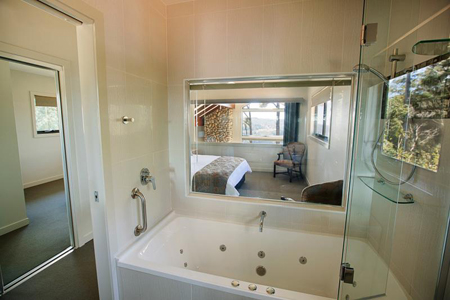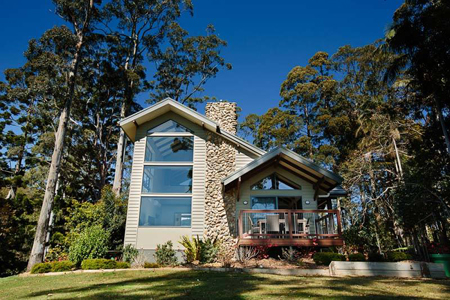 Edges – A Luxury Experience!
"Edges Lodges "provides the ultimate alpine-style holiday experience. It exudes lifestyle and relaxation with its spacious living areas comprising kitchen, dining, and lounge areas with elegant fireplace and cathedral ceilings and extensive views into the Guanaba valley and beyond to the Gold Coast.
There are 3 bedrooms with attached bathrooms – a King Spa suite with panoramic views, a Queen Spa suite, and a Queen Shower suite all beautifully appointed and furnished. The design of the lodge reflects an alpine character and the interior finishes and furnishings have been specially selected to match this.
The deck takes advantage of the spectacular vista and mountain climate with its cool breezes in summer and clear northern sun in winter. Whilst not needed for most of the year the lodge is fully air-conditioned.
There are many great dining experiences to be had on Mt Tamborine including the adjacent historic St Bernards hotel which serves lunch and dinner every day of the week. A Breakfast package can be ordered should you desire to dine in.
Lifestyle, Quality, and Comfort combine to make this your dream getaway.