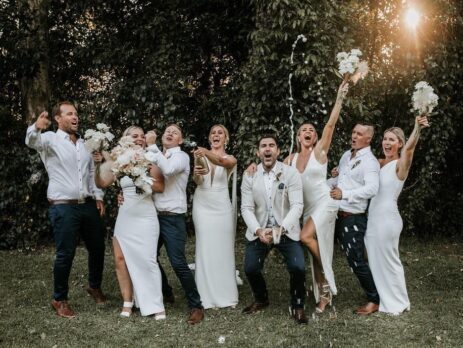 Hollywood Brides
Since 2004 Hollywood Brides' aim has been to ensure that every beautiful bride experiences the same quality and level of service expected by A-List celebrities, yet at an affordable price.  We are a Conscious Business that not only works for you but works for the Planet.  As part of the Green Beauty Movement, we can also offer our clients a 'Clean' option of non-toxic hair & makeup products that are vegan and cruelty-free on request.
Queensland's Premiere team of professional mobile to all areas hairstylists, hairdressers, beauty therapists, lash extensions, spray tan, and makeup artists who look after hundreds of delighted clients every year.
Our team consists of highly skilled and talented industry veterans. We specialise in providing a high-quality, friendly, and stress-free service as expected by Hollywood's A-list celebrities.
We work in Film, Fashion, Print, SPFX, Weddings, Formal & Special Occasion.