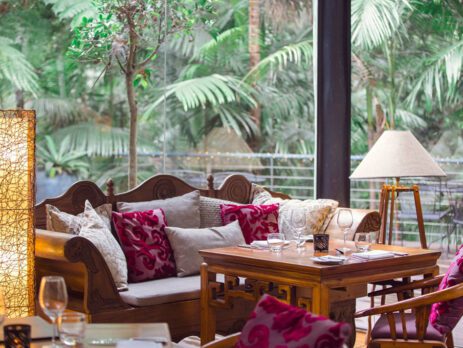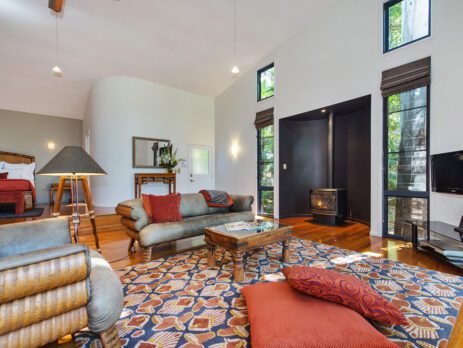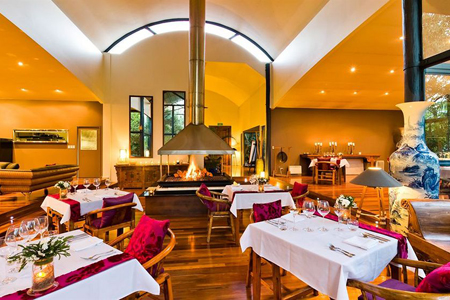 Pethers Rainforest Retreat
Snuggle up by the fire, share a spa bath and a bottle of bubbles or sit out on your private balcony and enjoy the pristine rainforest
Each of Pethers ten private treehouses are surrounded by rainforest and include a spa for two, fireplace, air conditioning, king bed, entertainment system, lounge and dining area with 5-metre high glass windows that lead to an outdoor balcony, overlooking spectacular sub-tropical rainforest. Pethers is designed exclusively for adults, allowing for only the melody of the rainforest to soundtrack your stay.
We invite you to visit Pethers – relax and unwind in your private Treehouse, enjoy a range of pampering massages and spa treatments and discover the natural beauty and many attractions of Tamborine Mountain while you reconnect and rest.
Our current accommodation special offers and packages can be viewed here.
Spoil Yourself
Whether you want to relax and unwind or enjoy a romantic getaway close to Brisbane and the Gold Coast, Pethers Rainforest Retreat is the perfect setting.
We offer Mid-Week, Weekend & Long Weekend packages, as well as specially designed Wellbeing packages, to suit your every need. Click on the packages below to view all inclusions.
To book your perfect escape, call our team on (07) 5545 4577 or book online here. 
Start your forever off in Style, at Pethers
Award winning Pethers Rainforest Retreat is a spectacular boutique wedding venue situated in 5 hectares of secluded, sub-tropical rainforest, just one hour fifteen from Brisbane or 30 minutes from the Gold Coast. To see some of the amazing weddings we have been privileged to host, click here.
Pethers wedding packages are all-inclusive and utterly exclusive. With packages to suit every style from intimate celebrations through to grand affairs of 80 guests, Pethers Executive Chef utilises only the freshest, locally sourced produce to ensure a high class experience. Pethers Lodge is set beneath a towering ceiling which curves seven metres towards the rainforest canopy outside, offering a spectacular view that your guests won't forget.
To arrange a viewing of our beautiful venue or to discuss your vision for the perfect day, please contact our Events Manager. We look forward to welcoming you here soon and creating a bespoke event designed to be memorable for many years to come!
Warm regards,
Pethers Events Team
Please note that the last section of the road into Pethers (Geissmann Street) is being upgraded in March 2023.  The works are expected to be completed and the new road ready for use by the end of March.
Access – As from first thing on Monday 6 March, cars and other vehicles will not be able to access Pethers via Geissmann Street.  Access will be via Kootenai Drive across the neighbouring property as shown on the attached map.  If you are using GPS, the entrance is 47 Kootenai Drive, North Tamborine.  Please then follow the signs that lead directly into the Pethers car park.
Parking – As from 1pm on Friday 4 March, parking will be in a temporary car park. This can be accessed from Geissmann Street (up to Sunday night 5th March) and from Kootenai Drive (from Monday morning). Deliveries arriving on 4 or 5 March should enter via Geissmann Street and follow the signs directly to the temporary car park. Deliveries on or after 6 March should enter via Kootenai Drive and follow the signs directly to the temporary car park.
Please call us on 5545 4577 if you have any questions.
The upgrade of Geissmann Street is a long overdue and important project to prevent flooding and constant weather damage to the road.  Our Team will be on standby to help all suppliers during this period and we'll do our utmost to minimise any inconvenience.  Thank you for your understanding.