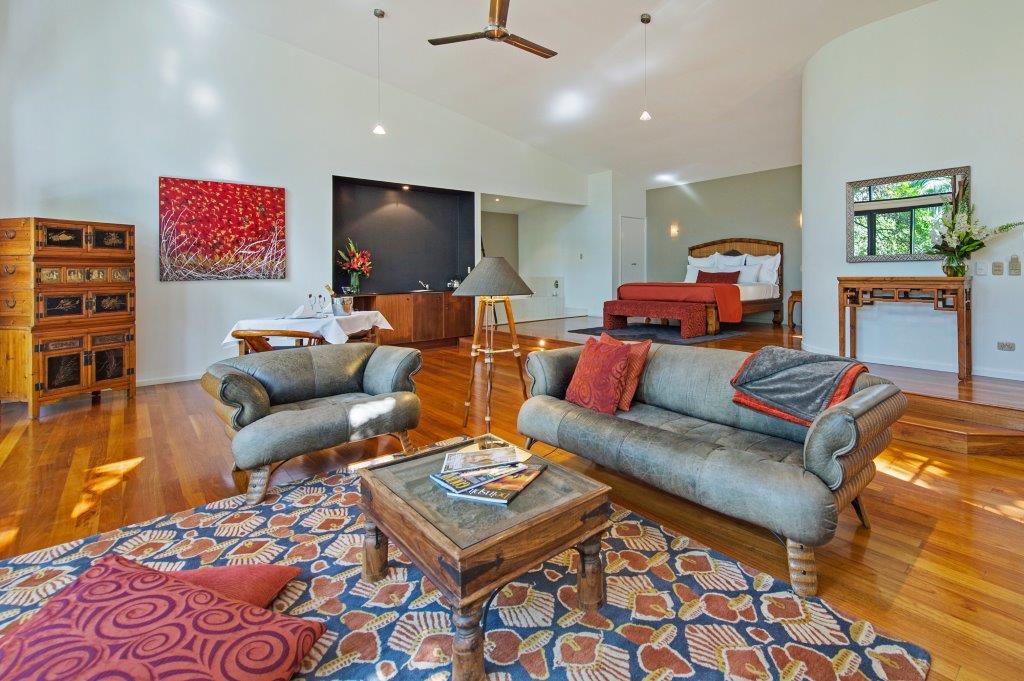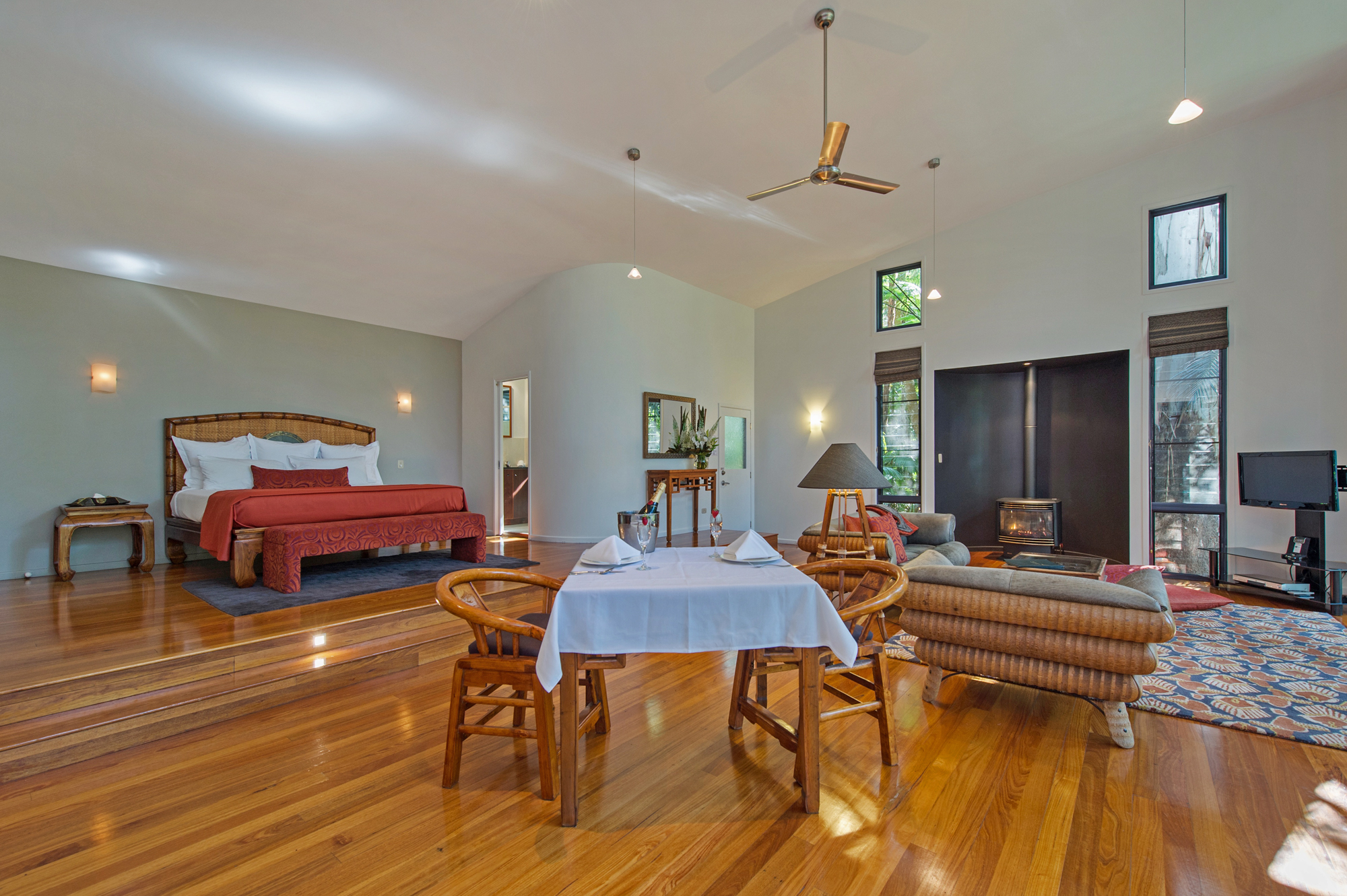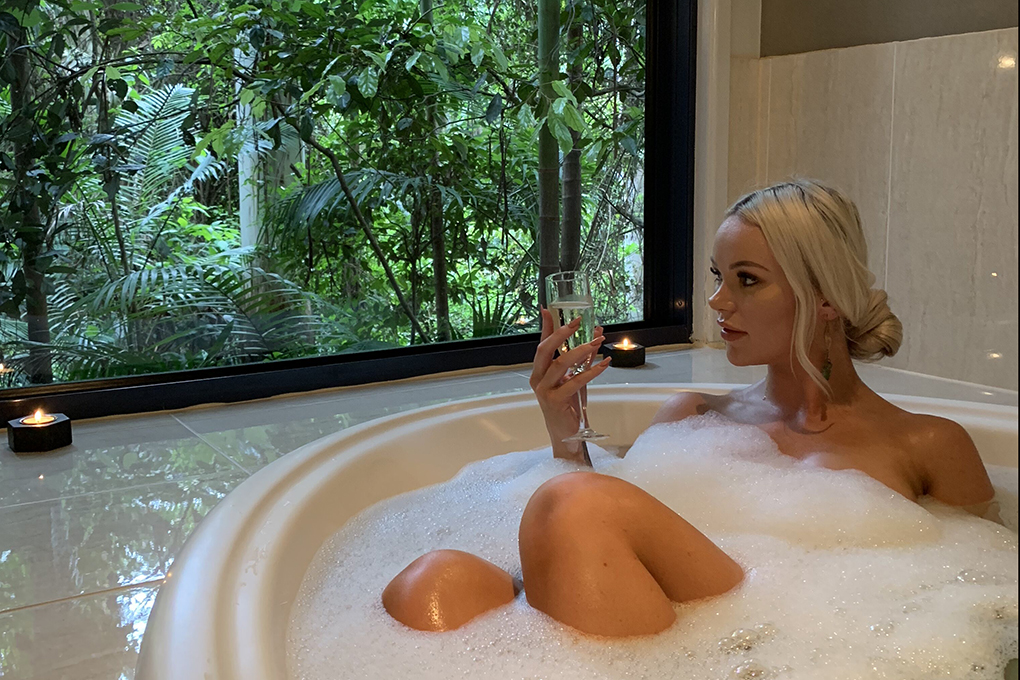 Pethers Rainforest Retreat
Relax and unwind in one of our spacious treehouses, complete with its own private spa for two, fireplace, lounge and dining area, kitchenette and 5-meter high glass windows that lead up to a large outdoor balcony overlooking spectacular sub-tropical rainforest.
Wake to the sounds of birds as the morning sun winds between huge eucalypts.
Enjoy a massage, picnic in our avocado orchard or sample the delights of our restaurant while the natural beauty of our surrounds rejuvenates and refreshes.
Please note that the last section of the road into Pethers (Geissmann Street) is being upgraded in March 2023.  The works are expected to be completed and the new road ready for use by the end of March.
Access – As from first thing on Monday 6 March, cars and other vehicles will not be able to access Pethers via Geissmann Street.  Access will be via Kootenai Drive across the neighbouring property as shown on the attached map.  If you are using GPS, the entrance is 47 Kootenai Drive, North Tamborine.  Please then follow the signs that lead directly into the Pethers car park.
Parking – As from 1pm on Friday 4 March, parking will be in a temporary car park. This can be accessed from Geissmann Street (up to Sunday night 5th March) and from Kootenai Drive (from Monday morning). Deliveries arriving on 4 or 5 March should enter via Geissmann Street and follow the signs directly to the temporary car park. Deliveries on or after 6 March should enter via Kootenai Drive and follow the signs directly to the temporary car park.
Please call us on 5545 4577 if you have any questions.
The upgrade of Geissmann Street is a long overdue and important project to prevent flooding and constant weather damage to the road.  Our Team will be on standby to help all suppliers during this period and we'll do our utmost to minimise any inconvenience.  Thank you for your understanding.