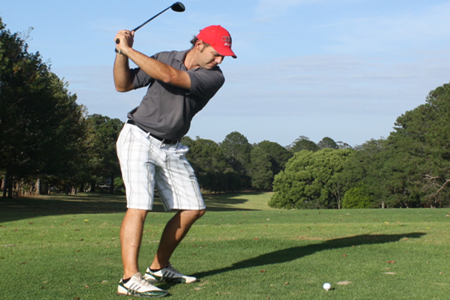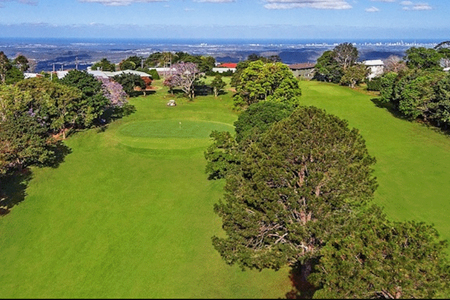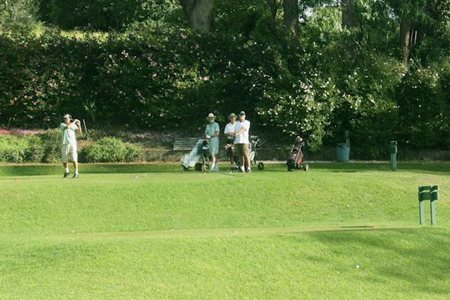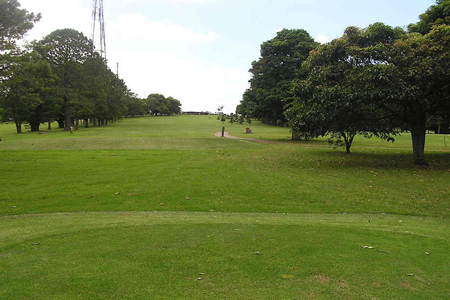 Tamborine Mountain Golf Course
Come and play around with us!
The "Tamborine Mountain Golf Course" was opened in 1958 and the Golf Club was established in 1962. The 9 hole course is 5490 meters long with 2 tees on each hole providing variation. Par for 18 holes is 70 for men and 72 for ladies.
Golfers will find our 480 meters above sea level course cooler by up to 5º than the Gold Coast and hopefully, our layout is enjoyable but challenging. Situated on Tamborine Mountain, the surrounding area offers a quiet and relaxing location.
Non-golfers will enjoy the view of the Gold Coast from our deck. On cool days we have a fire burning for comfort. The Club Professional, Andrew Revie (07 5545 1788) is available for tuition, sells and hires equipment including motorized carts, and can be contacted to arrange a game.
Golf carts and hire equipment are also available at the Pro Shop. A bar is situated in the clubhouse, light meals and drinks are available at designated times such as during competitions and events.
Competitions are conducted on:
Tuesday mornings – ladies
Wednesday mornings
Veterans, Thursday
Thursday Club
Saturday – members
Club golfers with GA handicaps are welcome to join us in our competitions. Members can play casually at any time respecting the rights of competition players to have priority right of play. Further details of the Club including its history, a tour of the course, and the annual program can be viewed on the Club website.