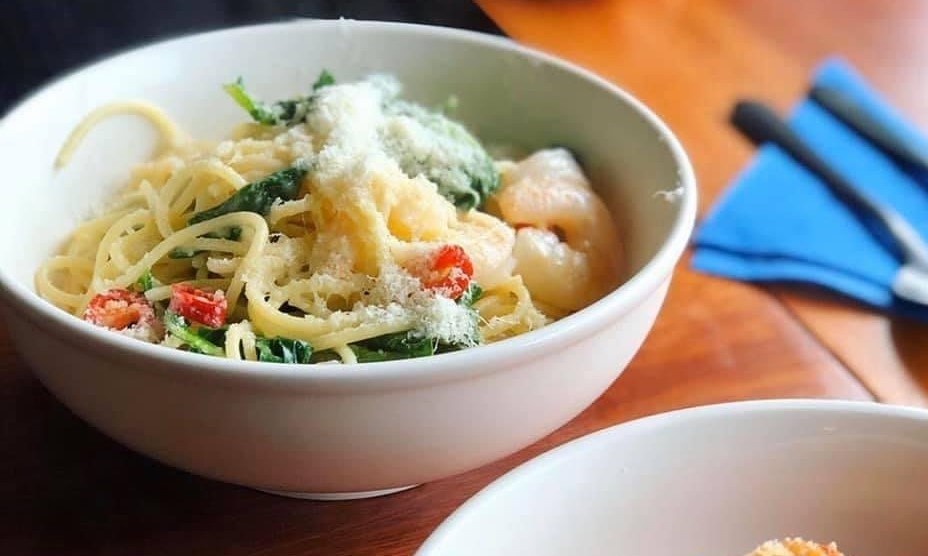 Tamborine Mountain Pasta
We've seen a lot at Tamborine Mtn Pizza. When we opened our doors here in 1994 we didn't have a website and we sure weren't asking you to check us out on Facebook or to follow our Instagram!
We love to keep things changing but the important stuff stays the same. Like our signature dough recipe, hand-made on-site and tailored to Tamborine Mountain's unique climate.
As for the rest of our ingredients, we are a community-minded business and source as much as we can from local bakeries, grocers, butchers, and farms. We've had a blast these last 25 years but it's the next 25 we look forward to!
WHAT WE OFFER:
At Tamborine Mtn Pizza we focus on the important things which are great pizza and a good atmosphere.
We won't charge extra for half 'n' half pizzas or to add your favourite toppings. We welcome you to come and dine with us and enjoy BYO with no corkage. Or if it's been a long day why not enjoy your pizza at home, we deliver seven nights a week with EFTPOS available at your doorstep.
Looking for a function? Tamborine Mtn Pizza is a popular weekend destination and can cater to group bookings outside of our opening hours with prior arrangements.