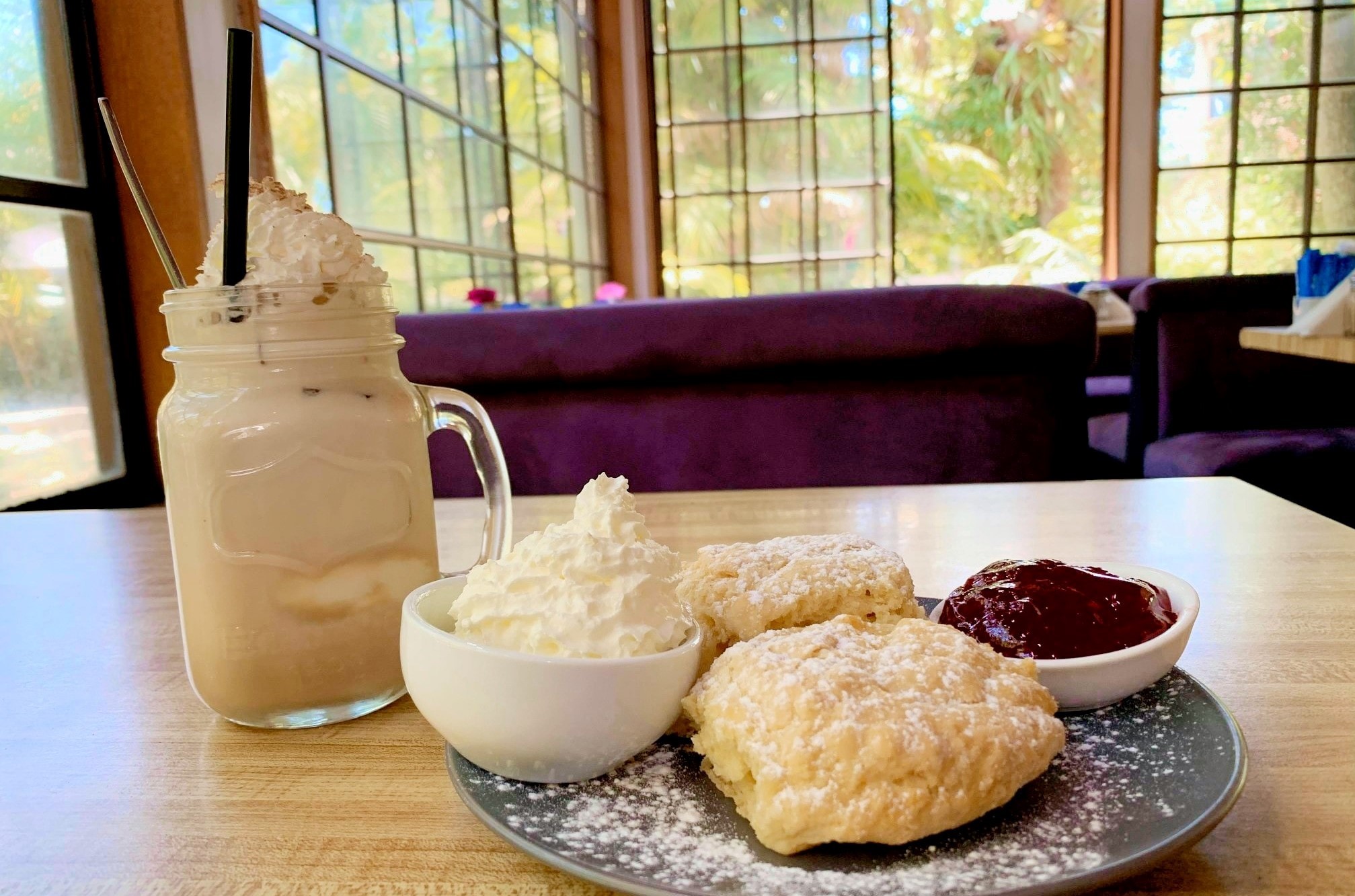 Cafe and Art Gallery!
"The Gallery Cafe" is a true icon on "Gallery Walk".
The internal timber architecture is breathtaking. The large indoor cafe/restaurant can have room inside for up to 70 visitors, serving light lunches, delicious cakes, and a whole lot more.
The garden seating provides extra space and makes for an ideal meal outside, enjoying the sunshine and soaking in the atmosphere.