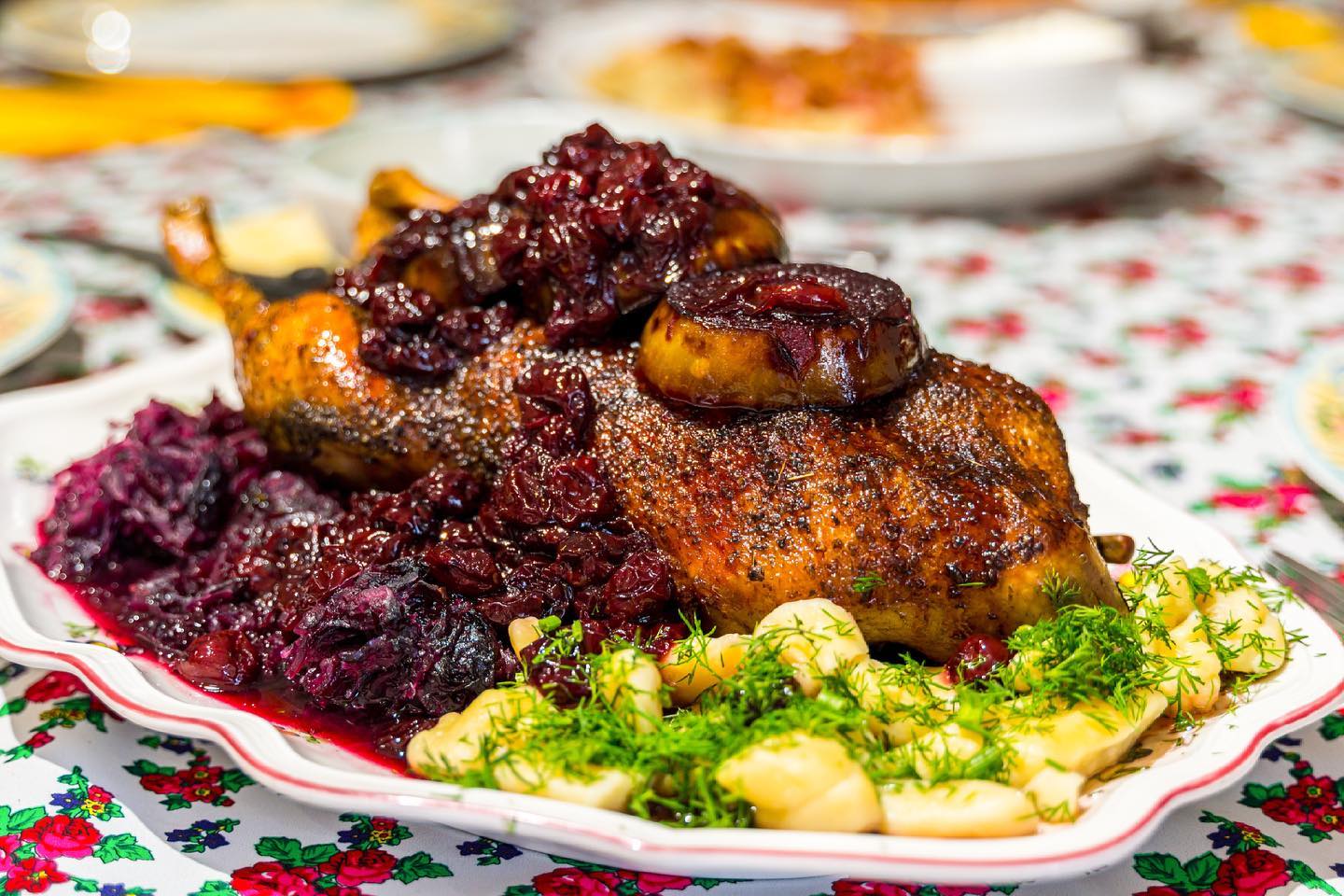 The Polish Place has re-opened its doors!
In the early hours of New Year's Eve 2016, the main restaurant building was completely destroyed by fire.
The great news is that the re-build has finished, and the "The Polish Place" restaurant and cottage accommodation are again in full swing.
Come in and say hello, be mesmerized by fantastic inland views, and maybe try their signature dish roast duck with cherries – YUMMY!!