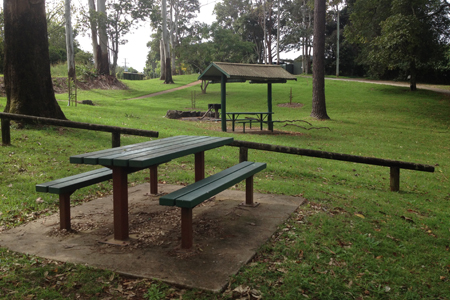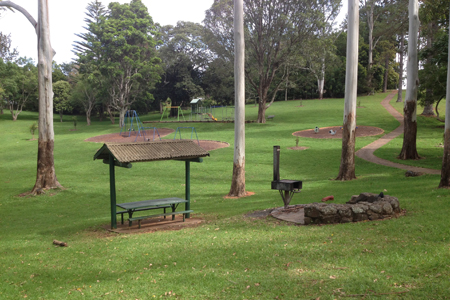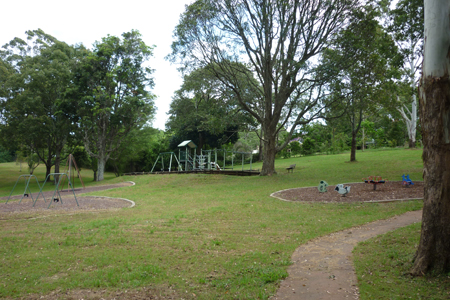 "Guanaba Park" is a large playground with many facilities and heaps of room to keep the kids entertained for hours!
Just past the Golf Course on the left side of the road when heading up the mountain from Nerang using "Henri Robert Drive", it is a great area for kids with good playground equipment and space for games of all kinds. Parents can relax on seating benches while keeping an eye out for their youngsters.
There are a couple of sheltered picnic settings with wood-fired BBQs, as well as an open picnic setting and easy off-road parking. Public toilets are located just one minute's drive away at "Rosser Park".