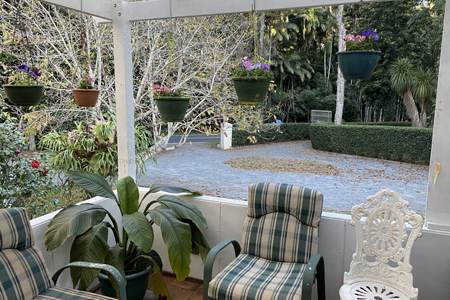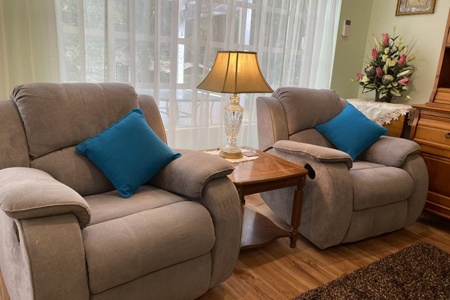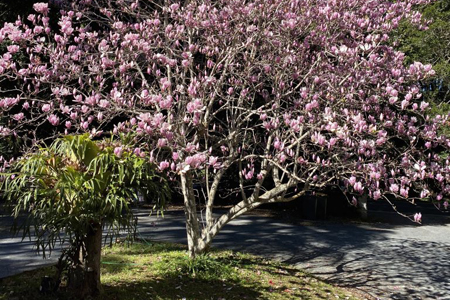 Curtis Falls Studio Apartment
"Curtis Falls Studio Apartment" is an intimate mountain hideaway that offers a retreat from the busy lifestyle of today and is perfect for a romantic weekend getaway, a therapeutic escape or simply a great base from which to explore the beauty of the Mountain, see the glow worms at the falls or simply stay at the apartment and enjoy the grounds, relax in your own bit of the rainforest, maybe indulge in our Therapeutic Spa, possibly a massage (an extra) or just do nothing. Great Breakfasts are just a stone's throw away at Curtis Falls cafés. Best restaurants 5 min away.
HOT HYDRO-THERAPY SPA – GREEN GLOWWORMS at the falls – Lanterns supplied. What more could you ask. Why not come and join the long list of exceptional guests who speak highly of their special stay at our Studio Apartment. Your stay will be a long-cherished memory!
Very central yet secluded location, folding into the Rainforest at Curtis Falls National Park.
LCDTV, DVD, Inverter A/C, tea/coffee, fridge, microwave, ironing board.
3 fine restaurants within a short walk.
Indulge in our exceptional purpose-built HYDRO-THERAPY BODY SPA, (Hot Hydro Massage Therapy, for use by guests only).
We also offer in-room DAY-SPA facilities (on request).
A short walk to most attractions, only 0.7 km by boardwalk to the main Tourist Strip "Gallery Walk", a Tourist Mecca.
Easy access to Theme Parks and the Gold Coast.
Take a night tour of our famous green GLOWWORMS.
"Curtis Falls Studio Apartment" boasts one of the best central locations on the mountain, in secluded gardens, close to shops, restaurants and the popular tourist strip "Gallery Walk". A great place to relax and refresh. Only the very top of Tamborine Mountain has a 3ºC to 5ºC cooler temperature difference all year round. Pleasant in summer, and in the cooler winter indulge around a log fire in the lounge. REVIEWS FROM OUR GUESTS:
We loved staying here – couldn't have been happier with this lovely little studio! Superb location, very clean, welcoming unit. Loved it! Helen Aug 2020
What a lovely host with great suggestions for where to eat. You can walk into the National Park from the backyard and walk up to Gallery Walk. Great weekend. Thank you. Julie Aug 2020
Fabulous visit. I loved the fire. Access to the National Park. The Glow worms and the Curtis Falls were amazing. Ronda Aug 2020