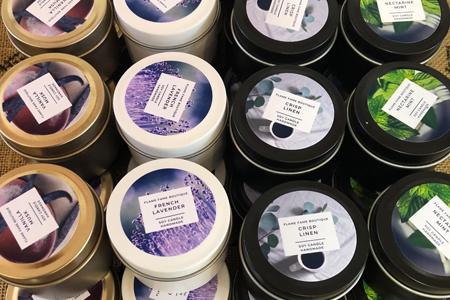 Dandelion3
Unique style from the Scenic Rim!
"Dandelions 3" is a family-owned business. I (Leisa) am a mother of three young children living on Tamborine Mountain in the Scenic Rim in Queensland. (prefer not to leave the Mountain).
My vision for "Dandelions 3" is to bring eco-friendly, sustainable products to this beautiful area in which we live, surrounded by lush rain forests and beautiful.
I believe there is a rich talent of local Scenic Rim manufacturers which should be showcased to the rest of Australia while allowing Scenic Rim manufactured products to be within easy reach tor the local community. I want to share the love I have for the local products which Dandelions 3 will represent in my store and online to my customers to enjoy and be so very proud to support local manufactures in today's crazy times. Shop Local is 100% behind the reason why I decided to make Dandelions 3 a reality and not just a dream.
Being a mum of three young children and being so far away from the stores to buy affordable handmade sustainable products for my children created my aim to take the stress out of Mum's and Dad's lives and have a local store in which families could visit to purchase carefully selected unique affordable children's clothing, natural skincare, wellbeing products, eco-friendly kitchenware, handmade pottery.
Sourcing handmade manufacturers with a sustainable point of difference, along with feel-good products such as candles which are all hand poured and Australian-made, a carefully selected homewares range, and also handmade jewellery sourced from the Sunshine Coast in Queensland. I know all Dandelions 3 unique handmade products are made with so much LOVE.
Dandelions 3 has also selected Baby & Children's natural skin products from balms to reusable nappies & children's accessories with the baby's wellbeing in mind.
For the Mums, I have carefully selected a unique range of feel-good natural Australian-made skincare, with pick-me-up oils, face masks, and accessories to help Mums feel relaxed and less anxious in this crazy world we live in. With all the time constraints life has being a MUM we all need some TLC for ourselves. All my products are a quick and easy fix as we know Mums are ALWAYS in a RUSH and are always thinking two steps ahead.
For the Dads, I offer a range of natural skincare and personal wellbeing products as Dads also feel the pressure of everyday life. Dandelions 3 are here for the Dads, too, and is also a great place to send Dad and the kids to buy that special gift for mum without having to drive too far.
I believe in looking after our backyard and the beautiful somewhat untouched environment we live in that is the Scenic Rim & Tamborine Mountain with a selection of clean living cleaning products such as Washing powder, Natural Deodorants & DIY Eco Friendly home kits to experiment with becoming a greener you for the future.
Dandelions 3 also features rattan children and dolls furniture to let the imagination of our little ones thrive and feed their curious minds and small outdoor garden accessories with a unique and quirky twist to ensure we all get outside and enjoy the beautiful fresh mountain air all selected with wellbeing in mind and of course – children!
My store is not just another store but a place to SHOP LOCAL – a DESTINATION to feel relaxed and know you are supporting locals. As soon as you walk in the door positive local energy will be present to lift the spirits of local manufactures and Australian manufacturers whom I am so very proud to support.
Dandelions 3 – Unique style products at affordable prices. I hope you see you soon xxx