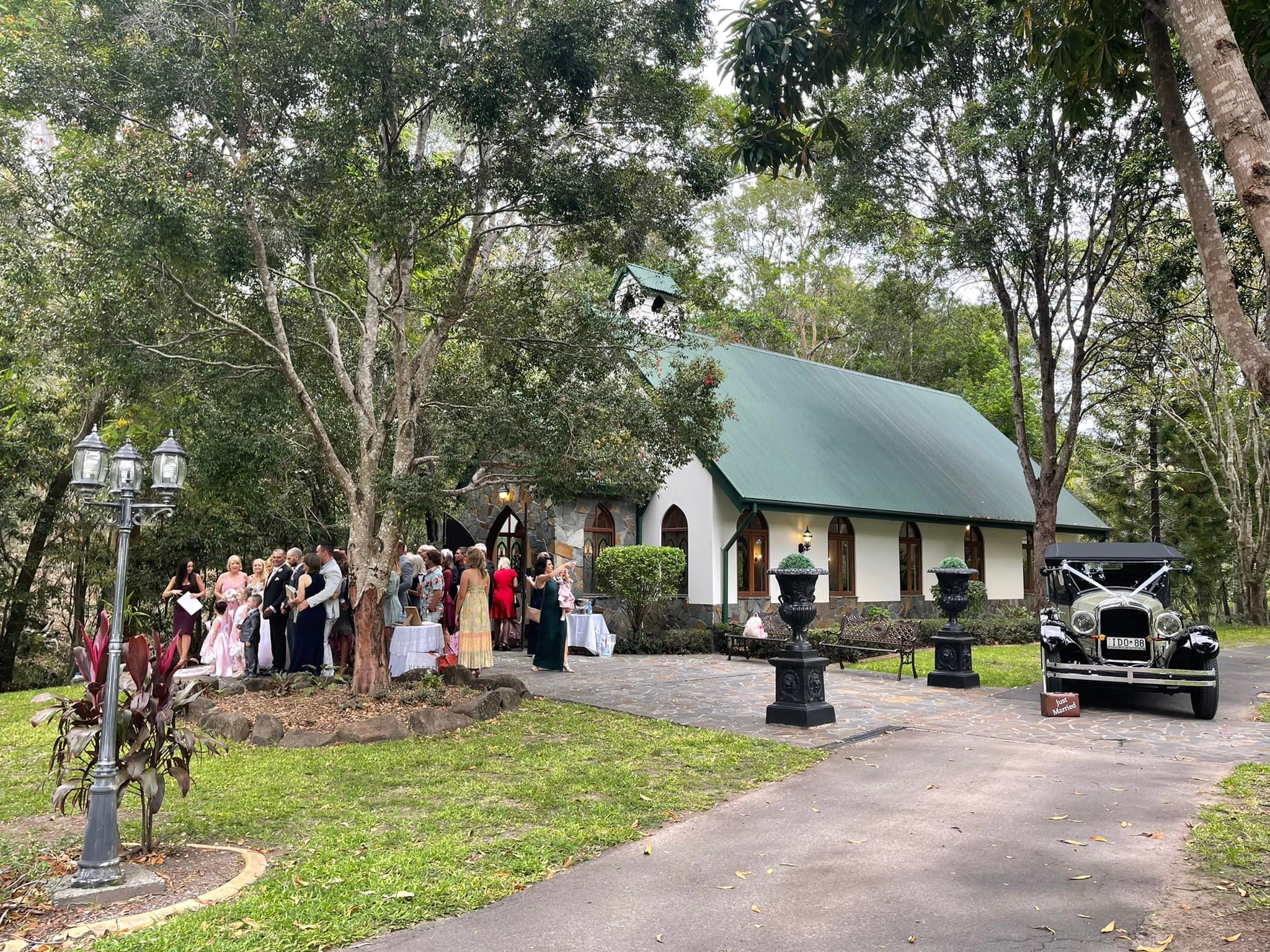 GC Luxury Vintage Car Hire
Memories to last a lifetime!
"GC Luxury Vintage Car Hire"'s air-conditioned cars are a photographers dream.
To see one car is exceptional, but when you see both cars together you get the ultimate "WOW" factor!
Step out in style and elegance on your special day and create memories to last for a lifetime.
We are a family run business and we are passionate about our cars! Our experienced team is dedicated to providing you with impeccable service so your special day will be unforgettable!
When our Hupmobiles take to the road, all eyes will be on the cars' immaculate, classically restored appeal – both inside and out.
The luxurious interior features leather seating – with ample room for all types of wedding dresses – plush carpet, air conditioning and stainless steel trim. The cars exterior boasts stunning black guards and tornicade roof, olive-coloured body, laced in chrome and stainless steel trimmings, finished off with timeless Whitewall tyres.
Both our cars have recently had a  heart transplant meaning we have today's engine and automatic gearbox's with disc brakes all certified by Queensland Transport, so you can be assured your car is fully reliable and you will arrive at your destination safely and on time. Our cars are also Limousine Licenced with Operator Accreditation and Drivers Authority
Our Hupmobiles also make gorgeously unique and stylish backdrops to wedding photos. To see one car is exceptional but consider using both cars for the ultimate 'wow' factor!