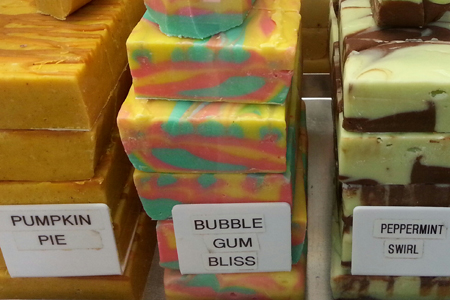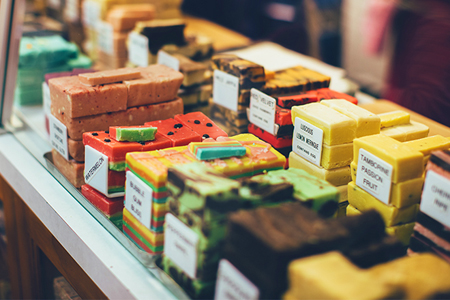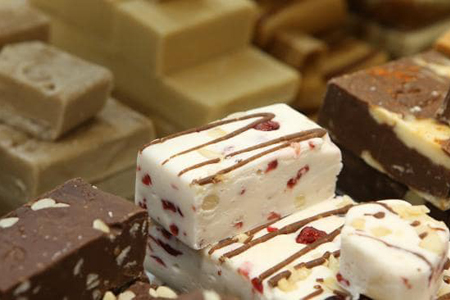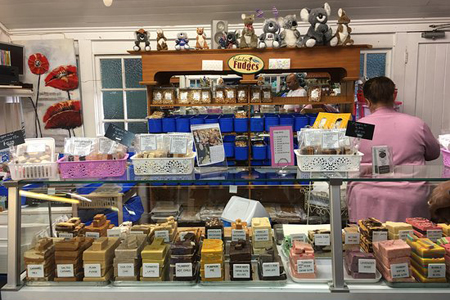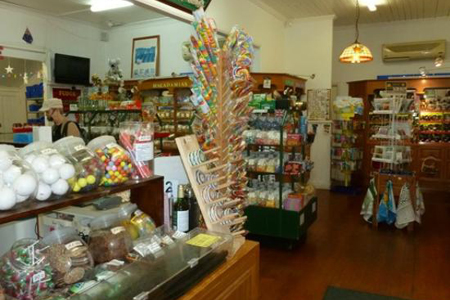 Granny Macs Store
For Fudge and a whole lot more!
"Granny Macs Store" is right in the middle of the famous "Gallery Walk" on Tamborine Mountain, offering over 40 varieties of mouth-watering fresh fudge.
Delight in the aromas, the colours, the tastes of our famous fudge.  Our 23 years of fudge-making experience on-site (yes – since 1997!) using the finest ingredients results in a range of fudge that is often described as "second to none".  When you visit "Granny Macs Store" feel free to sample before choosing.  Fudge will be cut and packaged to your requirements, and can be mailed to anywhere in the world!
Most fudges are gluten-free, fudges containing gluten, eggs, or nuts are marked accordingly.
"Granny Macs Store" also stocks a full range of Macadamia nut products.  They are a special nut, said in some medical reports to have properties of reducing cholesterol.  Their taste and texture make them a popular choice.  Choose from roasted and salted, or from a variety of flavors.
Young or old will light up when they see the array of lollies to suit all tastes.  Lollies you will remember from your youth, flying saucers, dolly mixture, and the like.  "Granny Macs Store" specializes in English and Dutch confection – from Licorices Allsorts, to Salt Licorices and Sour Lollies – you will be spoilt for choice.  And for the ginger lovers – a whole section awaits incl. crystallised ginger, choc coated ginger, drinks, and preserves. You will even find a small range of Vegan Confectionery!
"Granny Macs" have sourced a wide range of gluten-free confection as well as a sugar-free and vegan range for those with special dietary requirements.
A large selection of all your favorite Ice Cream flavors awaits you, including the ever-popular rum and raisin and macadamia. We also stock connoisseur choc covered ice-cream & for the dairy intolerant we stock "Proud & Punch Coconut Pops" fruit ices made with coconut milk & fruit juice.
Our cafe is currently serving hot & cold takeaway drinks only & takeaway icecreams.
We look forward to greeting you and hope your visit to "Granny Macs Store" and Tamborine Mountain will bring you many happy memories.