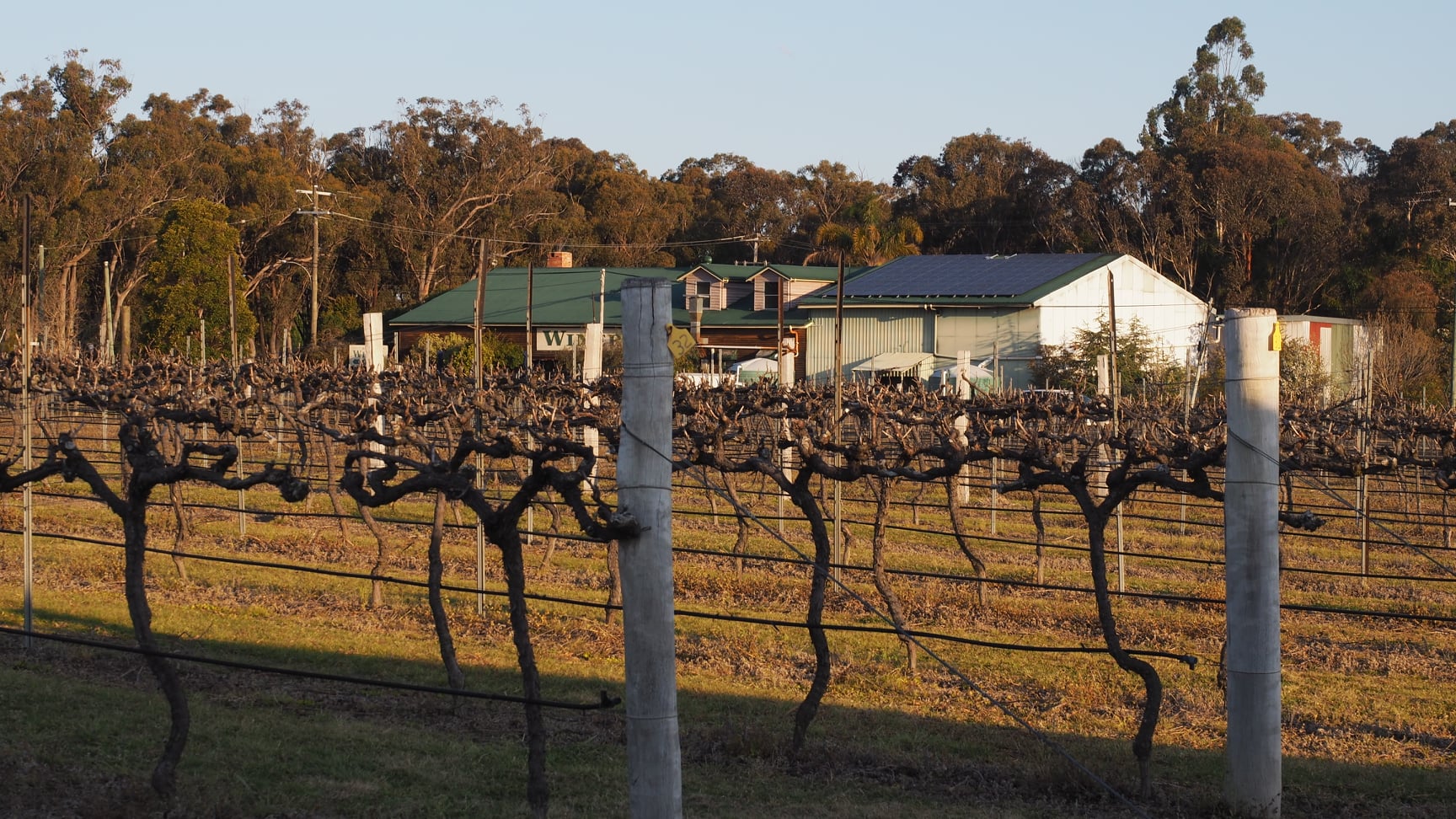 Heritage Estate Wines
Award-Winning Wines on Gallery Walk!
"Heritage Estate Wines" has 21 grape varieties available through the year on the changing tasting menu.
Our winery is situated in Cottonvale adjacent to our main cellar door.  The winery has an approximate capacity of 80 tonnes per annum and, unusual for a winery our size, includes a full 1000 bottle per hour bottling and labelling line.
Taste the best wines in Queensland according to James Halliday in his 2020 judging, and Halliday awarded a 5-star winery from 2016.
Open 7 days 10 am to 4 pm, under the spreading rainforest tree, surrounded by Gallery Walks shops and attractions.