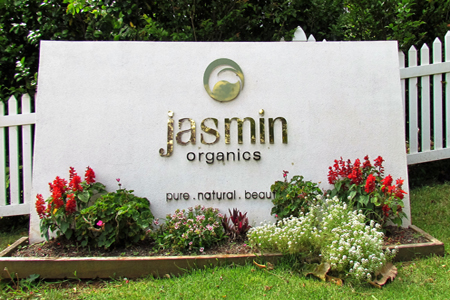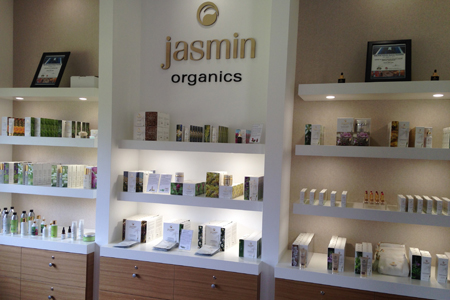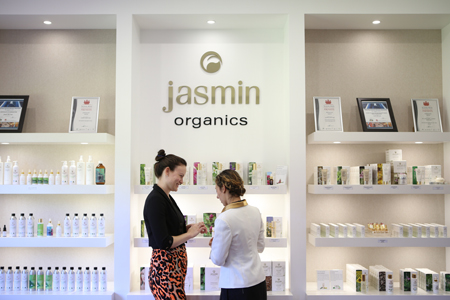 Jasmin Organics
Pure Luxury and Pure Organic!
"Jasmin Organics" is Australia's largest certified organic skincare farm. Take a tour of the factory and learn what "organic" really means, see where "Jasmin Certified Organic Products" are made and how essential oils are distilled. Take advantage of factory specials at the beauty retail shop and try the award-winning skincare range. Admire the manicured park-like gardens and fruit orchards, relax and meander, stay a while and rejuvenate.
The home of Jasmin Organics resides at the top of Tamborine Mountain, in the beautiful Gold Coast hinterlands of Australia. Here we live out our dreams of combining nature and science to present a skincare range that is both healthy for the skin and clinically effective. Our organic certification means you can trust the integrity of our product and be assured all of our ingredients are derived from natural sources.
The delicate processing of our ingredients is carried out here at Jasmin Place to ensure the quality of our products is never compromised. We welcome visitors and guests to stroll through the gardens and fruit orchards, take in the aromas and experience the sights and sounds, cumulative of the surrounding natural wonders, followed by an educational tour of our manufacturing facilities.
Jasmin Organics eco formulations stretch the boundaries of traditional thinking in skincare by replacing harmful chemicals with precious natural organic ingredients.
Unlike many skincare brands, every single Jasmin Organics product is certified with extremely high organic content and is expertly prepared with innovative emulsification, essential oil blending, and preservation technologies, whilst at all times retaining the beautiful sensory performance of the products.