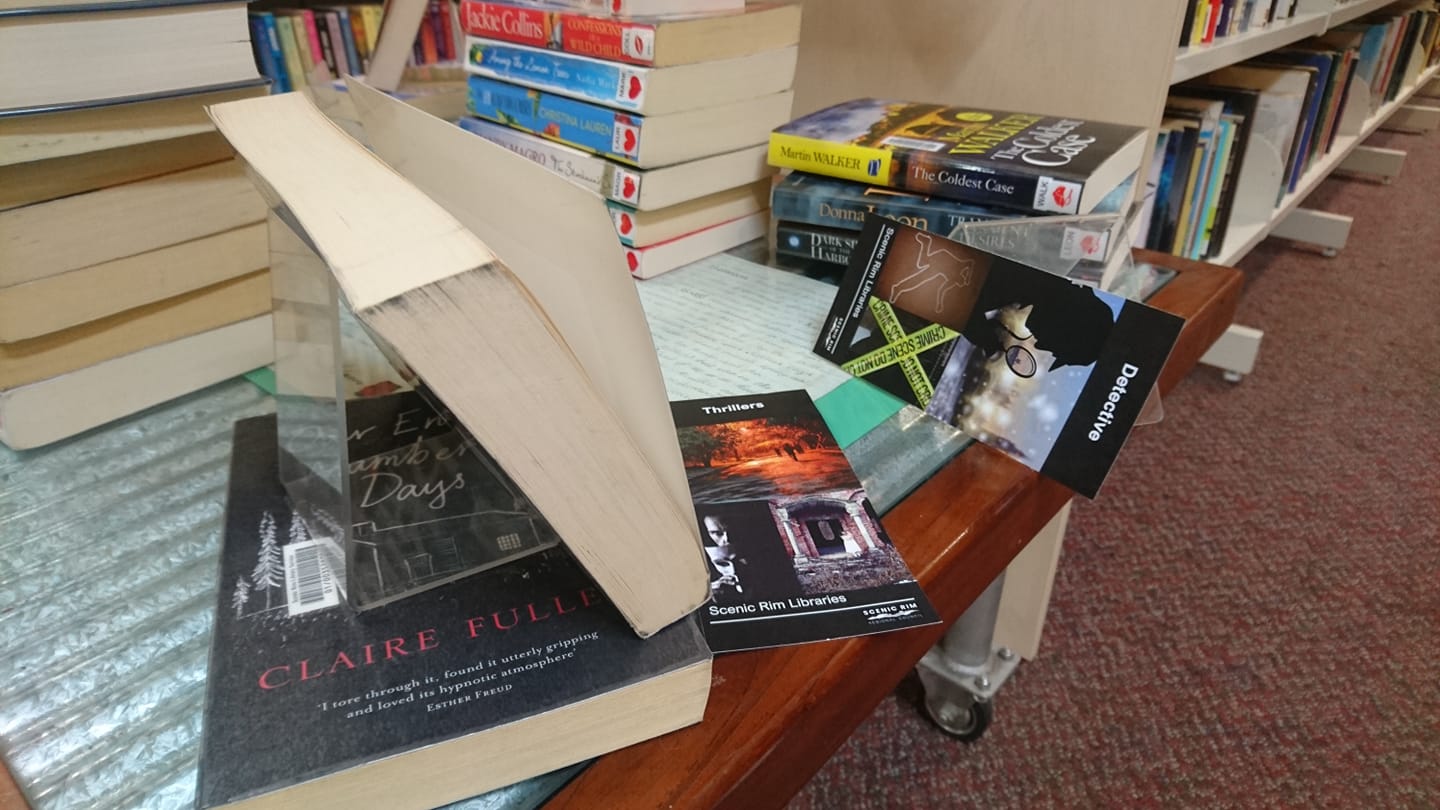 Monday: 9am – 5.30pm
Tuesday: 9am – 5.30pm
Wednesday: 9am – 5.30pm
Thursday: 9am – 5.30pm
Friday: 9am – 5.30pm
Saturday: 9am – 12 noon
First 5 Forever
Our First 5 Forever van makes regular visits to the following areas: Beaudesert, Beechmont, Canungra, Kalbar, Rathdowney and Tamborine Village.
Children love to hear your singing voice and you are the most important teacher in your child's life. Sharing songs or nursery rhymes with your child encourages their abilities to predict language patterns through the repetition of songs and nursery rhymes. These moments of singing will encourage your child's abilities to communicate socially and learn to read.
Join us at a location near you on the following days (please note no sessions will be running during January 2022):
TAMBORINE VILLAGE – Tamborine Village Memorial Hall on the 2nd and 4th Tuesday of the month at 9:30 am.
Mobile Library Services
Click & Collect Outreach Library Service
We know you have been patiently waiting for a Mobile Library Service to be reinstated, but unfortunately, this has been delayed because of the impact of COVID-19.  In the meantime, we would like to let you know about a new library service that will be operating from Monday, 15 November 2021.
Scenic Rim Regional Council libraries we will be starting a "Click & Collect Outreach Service".  The service will be available on a fortnightly basis, and it will deliver requested library books and resources to your area.  If you would like to request a book or library resource, you can do it now either online by clicking here or by telephoning one of our Scenic Rim Libraries on:
| | |
| --- | --- |
| Tamborine Mountain Library | 5540 5473 |
We will source the book or resource for you and deliver it to an area near you so you can collect it from the Click & Collect Library Courier Van.
This service will not have any other books or resources for you to browse, however, you will be able to collect what you pre-ordered to borrow and return your books/resources each fortnight.
If you need help with a technology issue, feel free to ask for help from our friendly library member whilst you are visiting our Click & Collect Library Courier Van.
Justice of the Peace
The Justices of the Peace Branch (JP Branch) has decided to suspend all JPs in the Community signing sites for the next four weeks from 10 January 2022. To minimise the risk to volunteers, the program will be suspended until 7 February 2022. 
JP's and CDecs are trained Queenslanders who can witness and certify your routine legal documents. Our JP's in the community program are volunteers and circumstances occasionally prevent them from being available as per the timetable below. Outside the listed hours please use this after-hours JP search to find a JP or CDec.
Tamborine Mountain Library: Monday: 10am to 12pm  /  Wednesday: 10am to 12pm  /   Friday 10am to 12pm