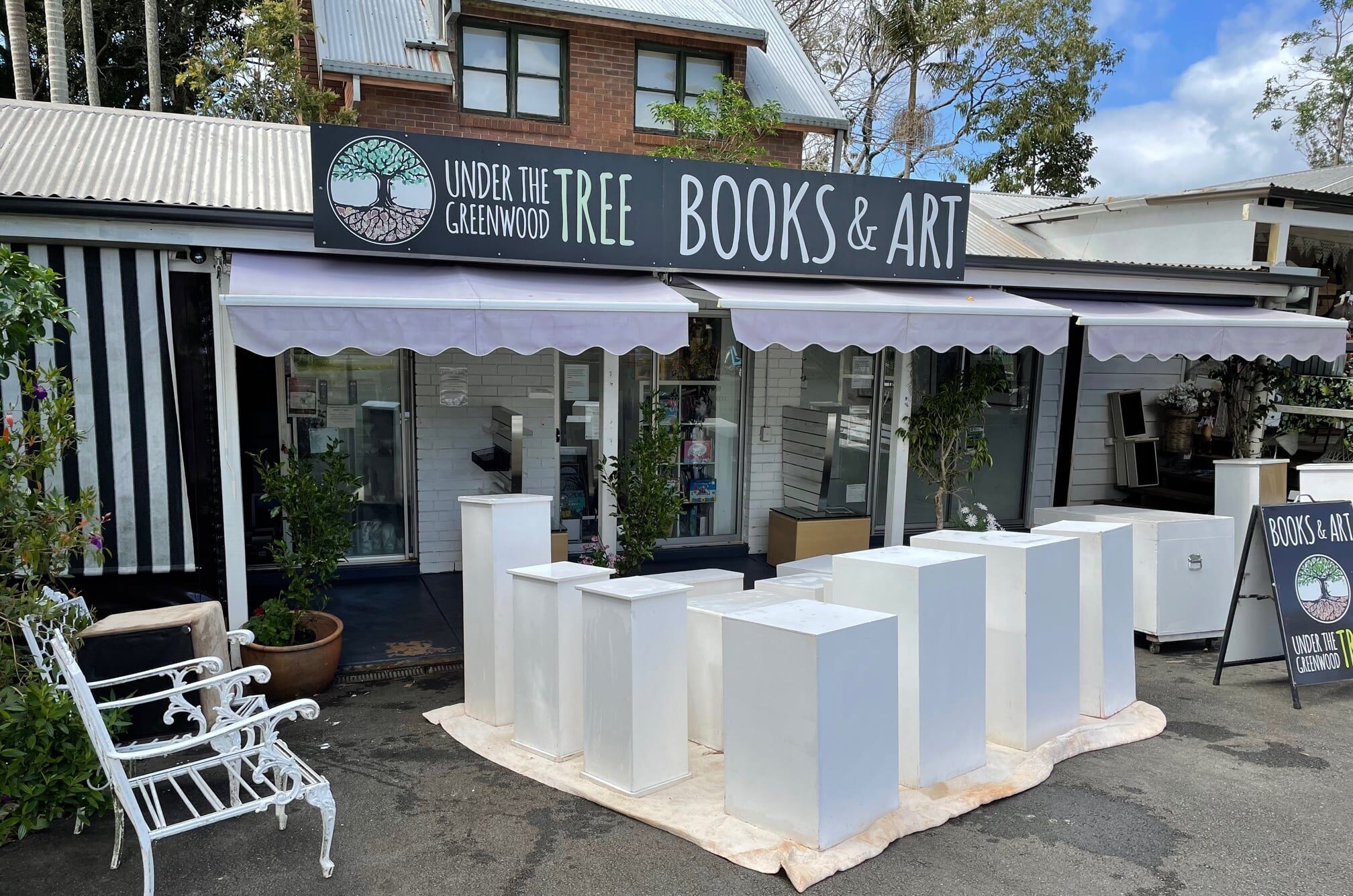 Under The Greenwood Tree
For book and art lovers! A well-stocked independent bookshop with art by Australian artists, designers, and jewellers nestled amongst the books.
New release titles, a wide range of fiction and non-fiction titles, and an extensive range of Children's Books in stock. Book orders are welcomed. Author events and small focus exhibitions by artists.
Open every day from 10 am til 4 pm, except Tuesdays.